Devotional for the week – Sunday, December 4, 2022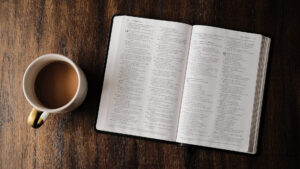 ACCEPTING GOD'S FREEDOM
Jesus spoke of freedom, but He spoke of a different kind of freedom: the type of freedom that comes not through power but through submission. Not through control but through surrender. Not through possessions but through open hands.
God wants to emancipate His people; He wants to set them free. He wants His people to be not slaves but sons. He wants them governed not by law but by love.
We have been liberated from our own guilt and our own legalism. We have the freedom to pry and the freedom to love the God of our heart. And we have been forgiven by the only one who could condemn us. We are truly free!
From God's Inspirational Promises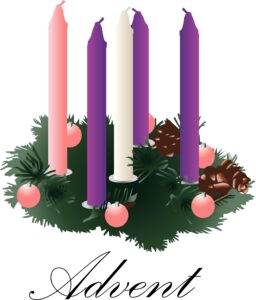 Christmas Advent Weekly Devotions
SECOND WEEK OF ADVENT
Let the earth now praise the Lord, Who hath truly kept His word,
And the sinners' Help and Friend Now of at last to us doth send.
What the fathers most desired, What the prophets' heart inspired,
What they longed for many a year, Stands fulfilled in glory here.
Monday, December 5, 2022

Tuesday, December 6, 2022

Wednesday, December 7, 2022

An angel of the Lord appeared to Joseph in a dream, saying, "Do not fear to take Mary as your wife." Matthew 1:20

"That which is conceived in her is of the Holy Spirit; she will bear a Son." Matthew 1:20-21

"You shall call His name Jesus, for He will save His people from their sins." Matthew 1:21

Finally, after hundreds and thousands of years, God decided it was the right time. Now He would show the world His secret plan for giving people life again. He picked out Joseph and Mary to make His plan work. They were relatives of Jesse, and David, just as God had promised.

What a surprise God had for Joseph and Mary. They would be the parents of a very special Baby. He would be a Child of the Holy Spirit. He would prove to the world that God is with us to save us and bless us.

The angel gave the Baby a name, an ordinary human name like yours or mine. It was not some super name like Superman or Wonder Woman. But His name meant He had a super job to do. Jesus was being sent to defeat death and bring us God's gift of eternal life again.

Thursday, December 8, 2022

Friday, December 9, 2022

Saturday, December 10, 2022

All this took place to fulfill what the Lord had spoken by the prophet. Matthew 1:22

Mary gave birth to her firstborn son and wrapped Him in swaddling clothes and laid Him in a manger. Luke 2:7

The Word became flesh and dwelt among us. John 1:14

He was called Jesus, the name given by the angel. Luke 2:21

When God promises to bless His people, He really does it. Sooner of later, in one way or another, God keeps His word. We can always trust Him to love and forgive us. We can be sure of everything He tells us. Waiting for God's promises is never a waste of time.

One night it happened. Mary's special Baby was born. But He didn't look special. He had no special clothes or fancy crib. In fact, He did not even have an ordinary bed. He spent His first night out by the animals and slept on their hay. What a surprise that was!

God became a special Person, Jesus, to make His Word real in a way we could understand it. Jesus lived like us to show us God's Word. When He died and came alive again. He proved God's promise of life for His people. Jesus is God's promise "in living color."